Free Flight would like to thank the generous donors & volunteers who made our 2016 Brunch with the Birds such a success. We had a record turnout for this event - thank you to ALL who came out to enjoy delicious food amidst our precious feathered friends. It gave us a terrific opportunity to discuss our ongoing developments and future projects with the public.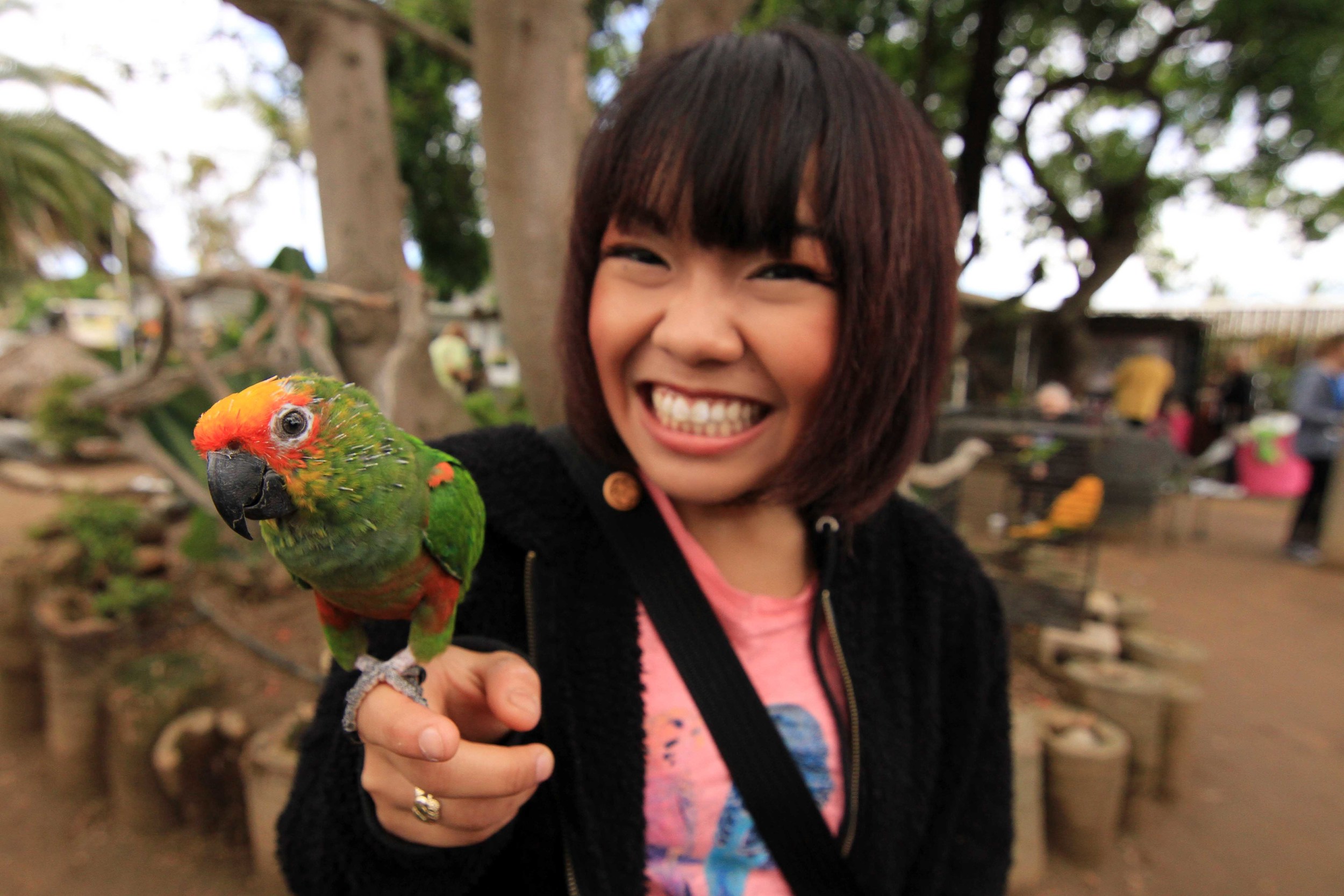 In case you missed it, here are a few highlights!
For the entire month of May, Busy Beaks is featuring their Share the Love toy drive! Purchase toys or gift-certificates for Free Flight 501(c)(3) and they will MATCH your donation (up to $100/order). Click here for more information.
We are in the final stages of development of our new Senior Docent Program, which will be taking off this summer! We invite our 55+ bird lovers to come train with us and become volunteer educators at Free Flight, helping us to inspire our many visitors and facilitate interaction with and understanding of our flock.
We are making progress on our Capital Campaign to fund for all new cages for the birds, but we are a long way from fulfilling our funding requirements. Our goal is to complete this project by the Fall of 2018! Please consider contributing to this campaign if you are able.
We will be featuring our Junior Docent Program for teenage volunteers, as well as our Parrot Camp for younger kids wishing to learn more about birds again this summer.
 
Our flock would like to express our tremendous gratitude with a few shout-outs to the people and businesses who helped.
Thank you to our amazing volunteer Malinda Bryant, for decorating the yard so beautifully and assembling and donating such lovely flower arrangements.
Thank you to Einstein's, Coffee Bean & Tea Leaf, Whole Foods Market & Trader Joe's for kindly contributing so many tasty snacks and beverages. And thank you to Theresa Rij, who tirelessly helped staff request and receive these donations.
Thank you to Edgar from O'Brien's Boulangerie for magnanimously making and delivering custom orders of danishes and pastries just for the event.
Thank you to major donors Debi & Charlie Conner for bringing food for Brunch guests and toys for the birds.
Thank you to all the volunteers working behind-the-scenes before, during and after the event.
By connecting together over the Brunch, we were able to share and further our passion and mission for exotic birds, and that in itself is something worth celebrating! Stay tuned for our next featured fundraising event!